We offer several products and services for all of your custom fire systems including custom car extinguishers:
*Fire Extinguishers
*Fire Sprinklers
*Fire Alarm Systems
*Fire Extinguisher Training
*Kitchen Fire Systems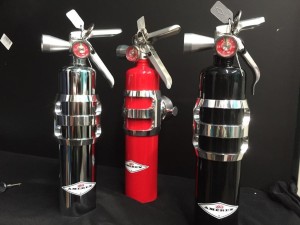 We also offer custom products for the car enthusiast. We offer custom colors and custom billet brackets for all your modified car needs. Have questions about a particular product or services or our costs please click the contact us link above.